Help Pakistani Hindus re-establish in Jodhpur Refugee Camp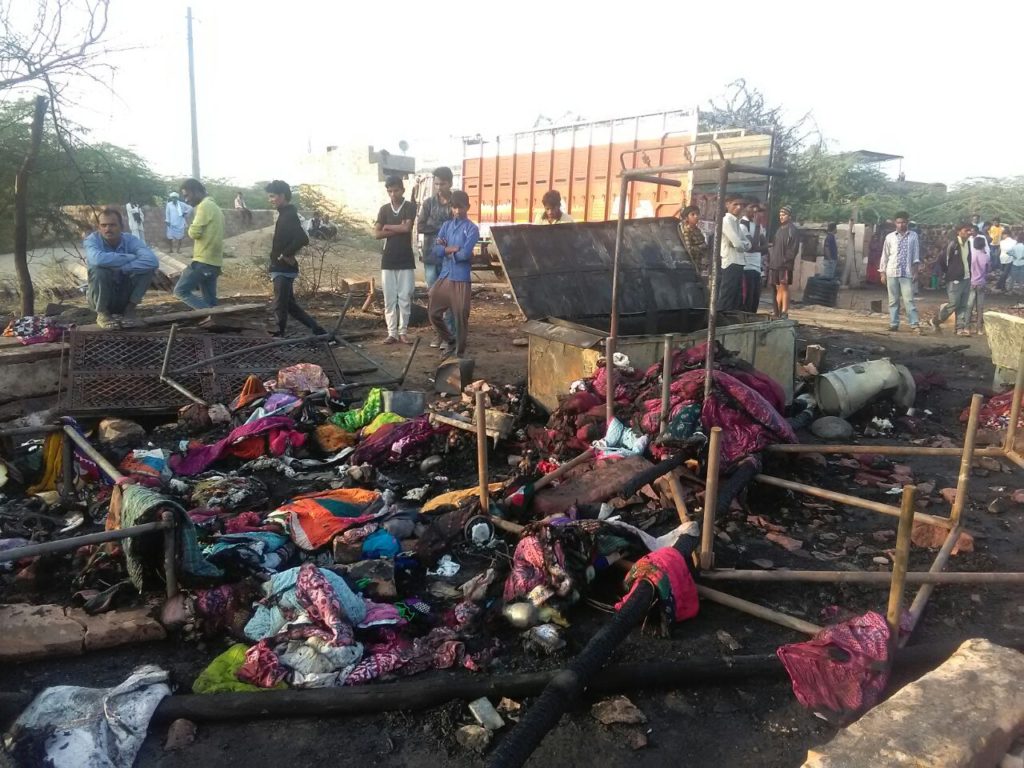 A massive fire broke out due to electric short circuit in the Pakistani Hindu Jodhpur Camp which resulted in the explosion of many cylinders. A small girl has died in the fire and many goats got severely burned to death.The whole camp has been destroyed in the fire and everyone is living in a school nearby temporarily. Please help them re-establish again.
Team Samvedana will do the needful has always for these Hindus who are facing trouble every day in a different form.
Samvedana is a Charitable Trust registered under 'The Societies Registration Act' based in New Delhi, India. It's a social welfare organization striving for the upliftment of the various sections of the society who needs the utmost attention and care.
We believe in the power of audio- visual communications, using it efficiently for spreading awareness and sending a message across about various issues that are being ignored and not provided required attention. We undertake issues like community development, refugee resettlement and relief, women empowerment, skill development, art promotion and various other issues in all over India.
"Who am I…?" – The film on plight of displaced Pakistani hindus